portfolio
Creating worlds from sound has always been our raison d'être. Our range is incredibly wide, covering film, TV, ads, and specializing in video games. We sweat the details, take and retake until every last note rings true.
portfolio
Services
Pixel Audio is a full-spectrum interactive audio production studio based out of Montreal. We rose to fame in the gaming world, broadening our team and talent to service AAA clients and major players in film and TV. If it needs a soundtrack, we're all over it.
We are everything sound.
Pixel Audio offers original composition, sound design, voice-overs, recordings, and complete post-production for film, TV, and as always, A to Z video game services, including sound and game engine integration. From technical expertise and artistic direction, to customer service and project management, our unwavering quality standards apply across the board.
Composition
Composing ignites us. No challenge is too great when it comes to writing original music for any type of score or script. We cover a wide range of styles and atmospheres to bring your ideas to life, bring clarity where visions are muddy, and help direct those who are still searching.
Music Editing
Our experience editing original music runs deep. What's more, we offer modular delivery for any piece created by our in-house composers, ready for implementation in any game engine.
Integration
Tech integration is our biggest edge over typical sound and recording studios. We guarantee deliverables that comply with the technical specifications provided for your project, which means easy integration across all platforms. We offer full implementation services to ensure peace of mind at the end of your project and optimal use of your soundtrack.
Voice Over
We've developed a bit of a reputation for getting the best out of voice talent. Maybe it's our incredibly comfy Montreal-based studio vibe, or our engineer's French-Canadian charm? Whatever the reason, the consensus is clear: for voice recordings of any kind, from advertising to video game characters, our team will set the stage for every actor to deliver the best of themselves.
Can't make it to Montreal? Too bad, but no worries – Pixel Audio works its magic with actors located in studios anywhere in the world, importing our unique vibe virtually, leading sessions that echo the comfort of our welcoming studio.
Sound Design
Our adventures in sound over the past two decades have given us an arsenal of ideas and tech expertise with which to unleash whatever world, vision, or narrative you can dream up.
Whether you have a clear idea of what you want to hear, or need inspired professionals to create a custom sound, Pixel Audio supports audio production for video games, documentaries, short films and just about any other sound project on any platform.
VOcap
Shock? Awe? Disappointment? Determination? We can help you write any emotion all over your character's face with the utmost realism. We now use the latest in facial motion capture technology by Faceware wireless headcam technology. Between VOcap and an unforgettable soundtrack, we ensure that what you see, is what they feel.
Services
clients
Our clients include some of the biggest, most prolific gaming studios in the world. They've relied on us for over a decade to deliver polished, professional soundtracks that surpass expectations and industry standards. The proof is we're still the first studio they call when a new project is underway.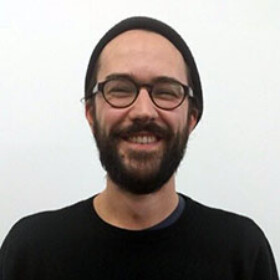 "WE ARE EXTREMELY PLEASED WITH THE WORK OF PIXEL AUDIO. THEY ARE RELIABLE, DISCIPLINED AND TALENTED. WE CAN ALWAYS COUNT ON THEM TO DO A GREAT JOB AND IT'S ALWAYS A PLEASURE WORKING WITH THE TEAM."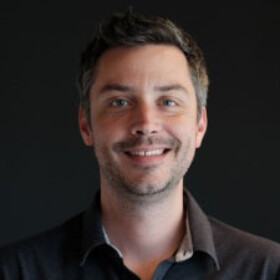 "PIXEL AUDIO ALWAYS PROVIDED A HIGH LEVEL OF QUALITY WITHIN OUR DEADLINE AND PRODUCTION CONSTRAINTS. THEIR CREATIVITY AND PROFESSIONALISM SHOWS IN THE QUALITY OF THEIR WORK."
clients